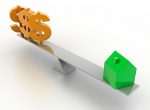 Here we are – a full 180+ days into the 2016 Ottawa Real Estate market and we here at BGM Real Estate Team have noticed both positive and negative aspects to our local Ottawa Market. As many of you have undoubtedly heard time and time again, markets are cyclical. They rise and fall based on supply and demand, interest rates and the global economic happenings in general, helped AND hindered in spots by government regulation.
So where is our market cycle right now? Are we up? (Sellers market) or down? (Buyers market) If you read the papers it would appear the market has gone completely mad with every home getting an incredible number of offers, driving prices ever higher. While this may certainly be the case for Vancouver and Toronto, it is most certainly not the case here in the Capital.
We have a very balanced market at the moment, with a few areas of exception. But let's divide that up into a few sections so we can discuss the various pieces that make up the Ottawa Market. Let's talk about Mortgage money, geography and expectations. You will find the last item, in fact, to be the most integral to understanding Ottawa's market.
The cost of borrowing money in order to buy property has never been so low. With slow US economic growth, weak Canadian exports, low oil prices and consumer spending, our interest rates remain attractive. As Stephen S. Poloz, Governor of the Bank of Canada has put it "For the past 18 months, the biggest issue for our forecast has been tracking how the Canadian economy is adjusting to low resource prices. In the first instance, this has meant a big drop in investment spending, especially in the oil patch. It has also meant a lower value for the Canadian dollar and two interest rate cuts during 2015."
Historically low rates have allowed Buyers into property ownership in record numbers. Even with safeguards in place (every borrower must qualify for a 5% rate, 5 year fixed term amortized over 25 years) the demand for property is quite high. This is a definite positive for the Ottawa market and we have certainly met with an abundance of qualified buyers so far this year.
So we have one in the positive column – lots of Buyers out there looking for their first or next home. Now where are they looking? The good news is there are enough Buyers out there that all neighbourhoods are getting traction in the market. But there is certainly a lean towards the centre and west ends of the city. Given that Ottawa is a very transient town, cycling heavily through government relocations, private industry changes, new immigrant growth, as well as the normal ebbs and flows we see in real estate, the Buyers are very attentive to the fact they will at some point in their 3-5 year plan be a Seller. Therefore, they are attuned to the growth patterns in the city. With calls for sustainable building and reducing the carbon footprint the desire to live downtown in high.
In addition, the Canadian Forces are opening an enormous Campus in the west end, the RCMP already moved into their campus in the south-west of the city, Outlet shopping, sports venues and all that would appeal to folks on a day-to-day basis cropping up at incredible speed in the centre and west – those markets tend to be faster, and more expensive and have been for the last 3-5 years.
Does that mean the rest of the City is in a slump? Not at all. Buyers are shopping for the best fit – proximity to their employment, schools, activities and friends and family – so we have been shopping with them in all areas of the city.
But what is it we mean by faster or slower? Are the prices higher overall? Every area, indeed every neighbourhood, has its own market, its own flavour. We hope that this is one of the reasons you hire us – as expert guides to the investment values and personalities of those neighbourhoods. When breaking down the market into the various neighbourhoods, some are certainly hot, but as a whole the Ottawa market is nicely balanced, allowing Buyers choice in their investment.
The city has seen growth every single year in the residential class. Condominiums are having a rougher time, especially in the downtown area…but we think perhaps another article should explore this in greater detail.
For Sellers a balanced market can be a bit more of a trial, especially given the years from 2000-2013 were completely in their favour. Everything sold, in any condition for more than a decade! That is a difficult perception to turn around. Geographically, Sellers in many neighbourhoods are waiting longer to sell their homes. The timeframe in 2016 seems to be sitting between 60-90 days. By no means is it a tragically long time. When we became REALTORS® in the late 1990's the market timeframe was up to a year to sell, with list to sell ratios sitting at about 90% of asking. (Folks were negotiating anywhere from $10,000 to $50,000 off the asking price.) So on the geographic point we have both positive and negative. Positive for the buyers as there is more supply, negative for the Sellers for the very same reason.
Now we come to what we think is the most important point of this Ottawa market – Expectations. Perhaps some of what we have learned will help you – whether you are a Buyer, or a Seller.
Let's start with what we have seen in Sellers expectations. They have diligently watched the news, seeing reports of rising housing prices, low interest rates and competition amongst buyers for a decent home. They have also loved their homes and have deep emotional attachments (for the most part) to the place where their memories have been made. It is hard for any Seller (us included) to detach from their home and put it in the framework of a "market" of homes and how they stack up against others on their street, in the their neighbourhood and in their general area. As professional REALTORS® we are the messengers of market reality – good and bad. In a balanced market, we tend to have difficult, yet honest discussions with our Sellers about how their home presents itself to today's Buyers. It is a testament to our passion for our clients that we bring you not only the good news, but the bad. We navigate the experience together – from pricing, to home improvements, staging, marketing, feedback….good, professional REALTORS® are there for every step. If we have one comment for our Sellers, it is that our expertise stops short of a Crystal Ball. We have no supernatural powers when it comes to the market. The day we say we have seen it all is the day we should walk away. We give you the very best we have and hope the sale doesn't take too long.
The other part of the expectation equation are the Buyers – what do they expect? We often laugh with our first time buyers that they need to stop watching HGTV immediately upon deciding to find a home. They have been conditioned to expect the last 5 minutes of any real estate related show in every home they see OR they see a problem around every corner. Homes are imperfect things – they are made with wood, bricks, drywall, vinyl. Things that can expand, contract, break, wear down. Homes are exposed to water, wind, and sun. They sit on rocks, and sand, and clay. Each house will have a personality that reflects its owner – we see it in their choices for flooring, paint, counter top and landscaping.
We understand that today's buyers have even less time to dedicate to a home's overall maintenance – the very nature of employment has changed. Work commands a staggering amount of time in people's lives, so their priorities have changed as well – seeking more balance. We try to meet those expectations, as well as educate Buyers on the nuances the TV programmes leave behind. Things like – Not every house has a problem, educating between big problems and small ones, how cosmetics of a home can change for very little, and just because it is a bit dated does not mean it doesn't work.
It is in the analysis of the expectations of both Sellers and Buyers that we can determine the type of market Ottawa is having. When we have to help manage the expectations of BOTH sides – well, that truly is the sign of a balanced market.