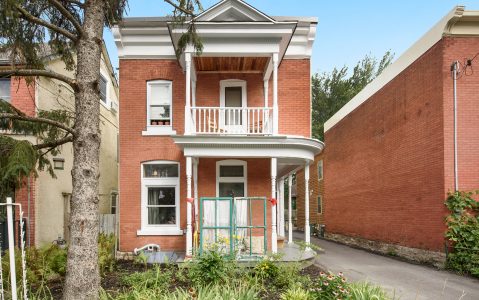 Detached duplex heritage home close to the Byward Market!
193 Cathcart Street Ottawa, Ontario
4 Beds
2 Baths
29'x99' Sq. Ft.
Hard to beat a location like this one! A short walk from all the amenities that the Byward Market has to offer with shopping, restaurants, transit, pubs and parks, this area simply has it all! Home has beautiful curb appeal featuring a very rare wrap around porch, beautiful gardens and a second storey balcony. This Heritage home off...